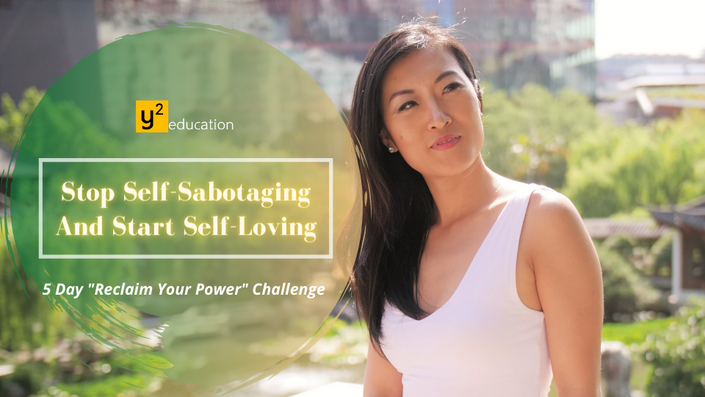 Stop Self-Sabotaging And Start Self-Loving
Join Our 5 Day "Reclaim Your Power" Challenge
Dear amazing creators,
You may often find yourself saying that you want to let go of certain things that don't bring out the best in you, like a toxic relationship or being afraid to speak up your true feelings. But it is like having an invisible chain that is holding you back. So you could be stuck for months and years in the middle of two realities, where you are and where you truly want to be.
And do you really want to let go of the pain? Or is letting-go so daunting and unfamiliar that you'd rather hold onto it?
The most frequent question asked by my clients through the years of my practice is "Why do I self sabotage?"
This is like your logical mind telling you that eating junk food is not good for you, but your emotions tell you to binge on the junk food. This results in you stuck in this pattern for years, creating the internal conflicts within yourself.
Self-sabotage refers to behaviors or thought patterns that hold you back and prevent you from doing what you want to do or what you want to achieve in life.
Imagine life would be so good if you could just do what you say and say what you do without so many voices in your head!
However, it's more likely the opposite in reality; your mind can be more complicated than you think it is.
Living with unhealthy patterns for years can make people feel trapped, stuck and unfulfilled even though they put on a nice and happy facade in their life, but deep down they start to lose passion for things in life.

On the other hand, when you can truly walk away from the habits, situations and people who are of no service to you in your life WITHOUT feeling shame, guilt and scared, you can truly gain more power back as the director of your life with more clarity; you can then actively plan and pursue your meaningful goals, dreams and mission.
Having full control of what you do drives you to enjoy more and achieve more. It fills you with energy and passion for anything you do. You can enjoy more each day, feel fulfilled, content and satisfied with your achievement.
Knowing the direction of your life with clarity helps you to feel confident and resilient to face all the challenges.
Once you can say goodbye to all the things that don't serve you anymore, you are clear with what you truly desire in life. Furthermore, less stress and more resilience comes from being able to gain more clarity and focus.
It does take courage to admit and acknowledge our vulnerability in life. And we believe this 5 day challenge will give you the deep reflective awareness to gain insight of your own belief and behaviour, so you can start to create the life you always desired and receive your blessings.
This 5 day challenge was designed as a transformational process with stimulating questions to allow you to explore the possibilities, reveal your blind spots and create shift moments, so you can find the answer within through our guidance.
I feel privileged and blessed to have the opportunity to share with you some of the most practical and the best of what I have practised and learned through the years.
The outcome of this 5 day challenge may not be the same for every individual. However, with commitment and willingness, you will be able to break through your limitations and let go of self-sabotage and start self-loving.
So, let's begin this journey together! :))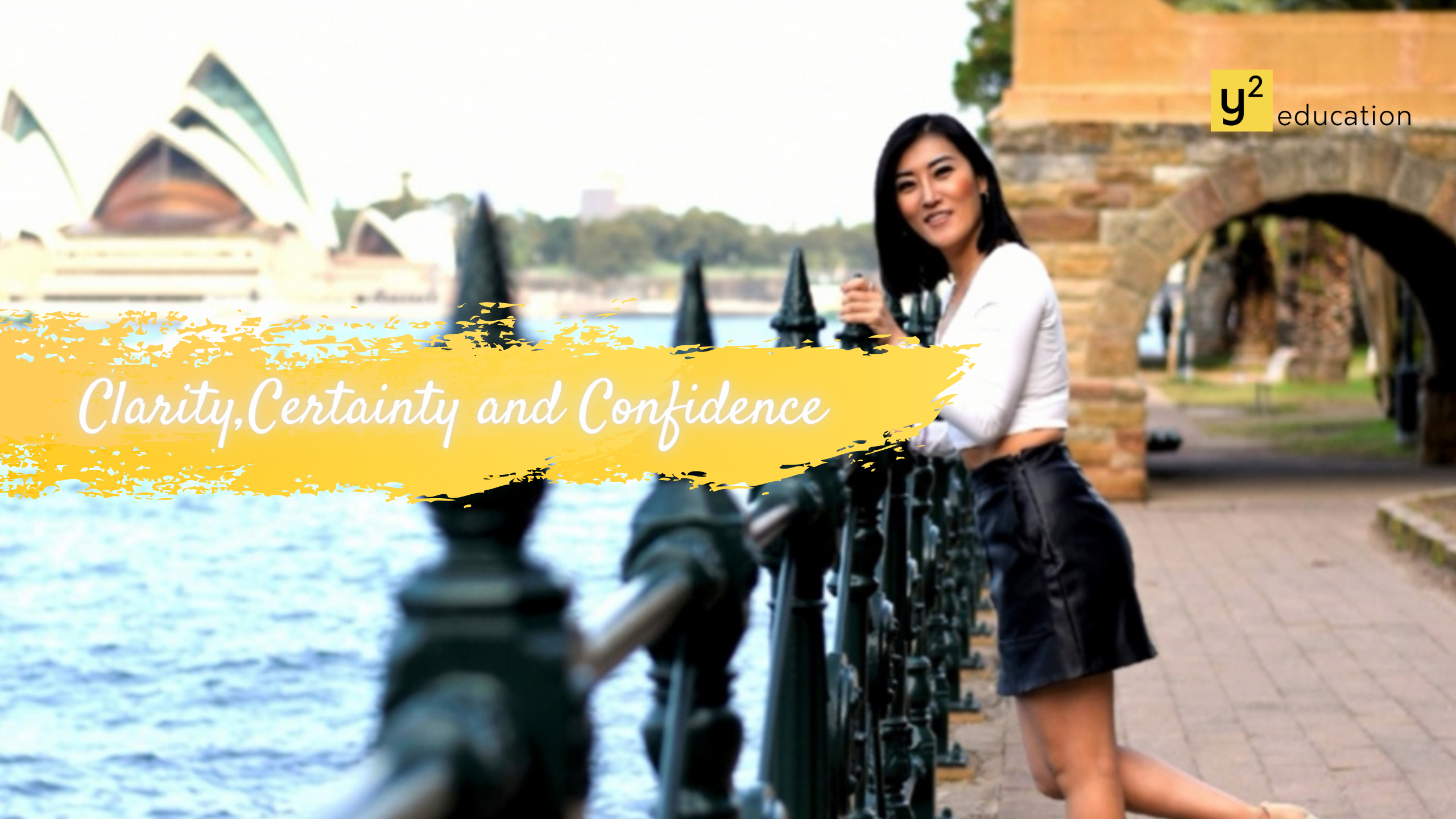 Your Instructor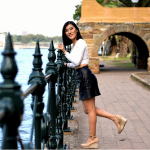 Ying is an energetic and intuitive Healer, a human behaviour expert and the Founder of Y Square Education.
She has dedicated more than a decade researching and practicing as a human behaviour expert and peak performance consultant.
Ying is also a leading expert in clinical psychology, emotional intelligence and organizational behaviour, communication skills and leadership development. She has more than 15,000 hours of work experience with individuals, professionals and organizations; she assists and guides them to have higher levels of achievement in their personal and professional life by using science combined with Eastern wisdom and philosophy with Western psychology.

Having researched and studied in various fields including modern Western psychology and philosophy, and Eastern wisdom and teaching, Ying has acquired extensive experience, which gives her a unique approach to delivering services of the highest standard.
Ying has expanded her mission both nationally and internationally by providing online programs, consulting services, workshops and seminars to individuals and groups.

Ying's mission in life is to empower individuals or groups to discover their real potential and purpose and live life with clarity, certainty and confidence. Her vision is to see the world where everyone can achieve complete alignment with their thoughts, desires and actions.
There are 12 reasons/benefits that you can potentially gain from go through this challenge
Be more resilient to cope with stress, calm your mind
Letting go of the limitation you imposed on yourself and others
Reveal the blind spot of your belief system with deep reflective awareness
Recognise your potential and start to invite positive things in life
Be able to be adaptive to change with clear steps for transitioning
Gain more insight with your own thoughts and behaviour and gain certainty
Assist you to clarify the doubts from childhood and previous significant events
Gain clarity and truly focus on your own growth journey
Align your emotions and thoughts with your desired outcome in life
Aware of your personal path to a fulfilling life and sense of purpose in life
Explore your sense of identity
Reconnect with your higher self/authentic-self
Course Curriculum
5 Day Challenge Introduction
Available in days
days after you enroll
5 Day Challenge -(Reclaim Your Power )-Day 1
Available in days
days after you enroll
5 Day Challenge -(Reclaim Your Power )-Day 2
Available in days
days after you enroll